What you are looking at...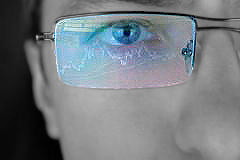 My name is Martin and this site is a random collection of (after)thoughts, recipes, reflections and desultory posts about BI, data engineering, analytics and visualisation plus everything else that I fancy to categorise under the 'analytics' umbrella. I'm a native of Poland but since my university days I have lived in Australia, Melbourne and worked as a DBA, BI developer, data architect and technical/team project lead. My main interests lie in both, technical aspects of data engineering (primarily utilising Python and Microsoft stack i.e. SQL Server database engine, SSIS, SSRS, SSAS, Azure IaaS/PaaS), data modelling and systems architecture as well as business applications of data solutions e.g. project management, corporate data management strategies, enterprise data solutions project management. On the whole, I am very fond of anything closely or remotely related to data and as long as it can be represented as a string of ones and zeros and then analysed and visualised, you've got my attention!
Outside sporadic updates to this site I typically find myself fiddling with data, spending time with my kids or a good book (these days odds are against the book), the gym or watching a good movie while eating Polish sausage with Zubrowka (best served on rocks with apple juice and a lime twist). Please read on and if you find these posts of any interests, don't hesitate to leave me a comment!